Fun and games for the French theatre workshop. Great to see our students using their language skills to take part.
LCA1 at Friars Gate theatre to see Ger Careys show Psycho Spaghetti & then they finished off the day with a lovely lunch in Revival.
Hazelwood College Second Year students (back row, left to right) David Noonan, Ronan O'Connor, Roisin Caulwell, Grace Donegan and Carrie Ann Devine with Victoria Shanahan (front row centre) are pictured with actors from the French theatre company, Pickles, after participating in their performance of 'Le Mystere de l' Hotel Norbert'.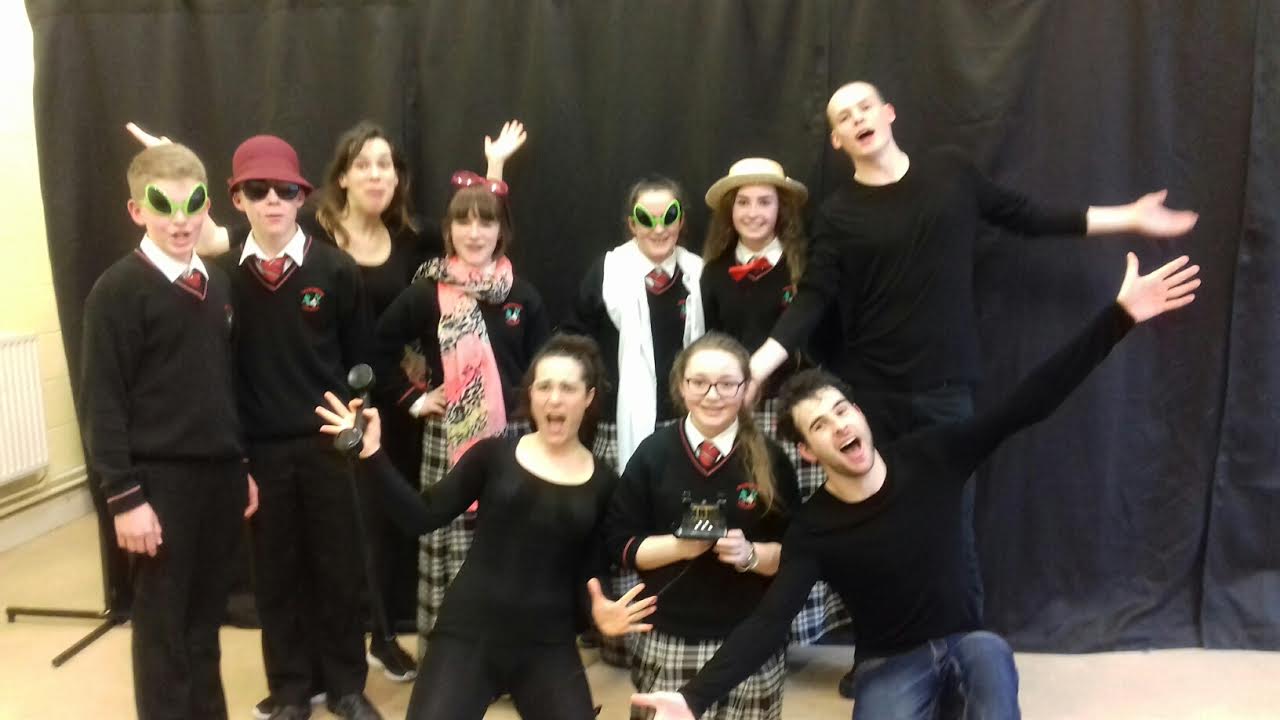 Hazelwood College Fifth Year students (back row) Letitia Cotter (second from left), Brendan O Flynn (third from left, back row), Colm Galvin (second from right, back row) and Shane Ryan (far right, back row), along with Oisin Brendan (front row, far left) and Jack Roche (second from right, front row) pictured with actors from the French theatre company, Pickles, after participating in their performance of 'Retour au Bercail'.
<