Outdoor Pursuits:
Hazelwood College has a long standing association with two outdoor education centres, Kilfinnane OEC, Co. Limerick and Capanalea OEC, Co. Kerry. There are a number of excursions organised throughout the year as part of the Transition Year and the Leaving Cert Applied Programme. There is also a bonding trip organised for first year students as part of their introduction to Hazelwood College. On these weekends students learn a number of new skills such as rock climbing, kayaking, hillwalking, abseiling, orienteering and campcraft. These weekends are not only a learning experience but are also great fun and hugely popular with our students.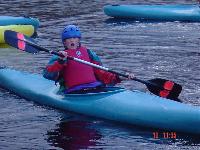 Debating and Quizzes
Debating is an important part of the extra curricular activities at Hazelwood College. Students are given the opportunity to participate in debates both in the classroom and in debating competitions against other schools.
Public Speaking
Many of our students are involved in public speaking both in competition and as part of the transition where they are working to be awarded a toastmasters certificate.
Music
Music is not only part of the curriculum at Hazelwood College but students also enjoy taking part in musical events outside of the classroom. In recent years Mr. Sheehan has organised students in the production of a number of musicals and variety shows including ˜Cats™, ˜Oliver™, ˜Grease™, ˜The Sound of Music™ ˜Joseph and his Technicolour Dreamcoat™, Dirty Dancing™, Sive™, Cinderalla(Hazelwood Style!), Chicago™, Charlie and the Chocolate Factory™, Little Shop of Horrors™ …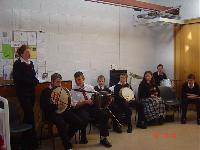 Chess and Board Games
Indoor games have become extremely popular with students flocking to the library at lunch to play a variety of board games. Last year the chess club and the school was delighted with its success as they defeated all their opponents from other schools around the county.Students were coached in techniques within the school. All 1st year students were also involved in a draughts tournament which was a great event and proved to be a great competition right up to the final last May.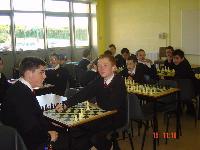 For the very latest extra curricular events from the College please click …sport news here… and … other extra curricular news here…