On Tuesday the 7th March 2017, Hazelwood College welcomed Kerry Senior Footballer James O'Donoghue to speak to the school community on health and nutrition. This was followed by a training session for students who use the BumbleBee Bank within the school. This initiative was organised by the Transition Year students who manage the BumbleBee Bank in the school as part of the AIB Build A Bank Challenge 2016/2017.
James delivered a very inspirational talk to the students on how to cope with the pressures of growing up, as well as keeping fit and staying healthy. This was then followed by a question and answer session where the students were given the opportunity to ask James all about his professional life as a Kerry footballer and his life outside of sport. James answered the questions very honestly and gave the students a great insight into his life. He spoke about the importance of keeping good role models in your our lives as they form the bedrock of his life. He also spoke to students about being 'tough' and not being afraid to say no to peer pressure. James was very down to earth and it was very easy for the students to relate to what he was saying.
After the talk James conducted a training session to a number of lucky students. Those students were randomly selected from account holders in The BumbleBee Bank. James was assisted in giving this training session by Limerick Hurler Gearoid Hegarty who is teaching in the school at present. The students really enjoyed the training session as they left the gym with smiling red faces!
James was very kind to pose for any photos with students and even visited The BumbleBee Bank and saw it in operation.
Overall the day was a great success and Hazelwood College would like to sincerely thank James for giving up his time to visit our school.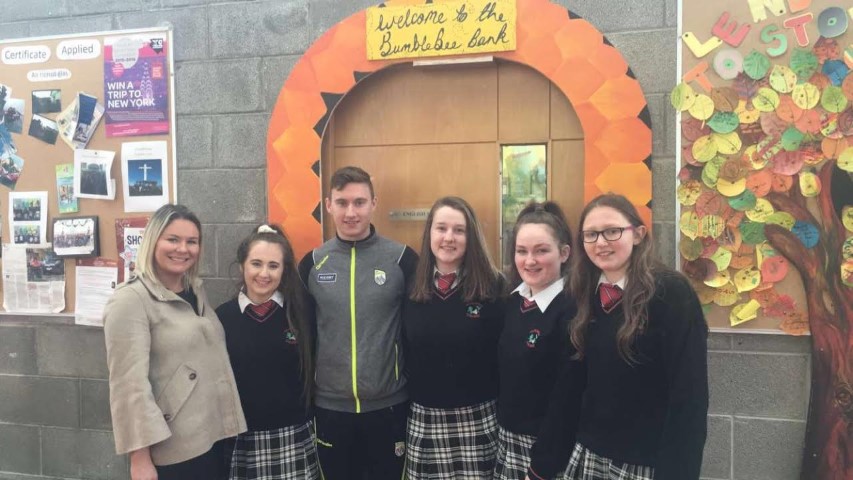 Hazelwood College BumbleBee Build-A-Bank group are pictured welcoming James O'Donoghue on his recent visit. Pictured are (from left) Ms Ciara Broderick, supervising teacher for the BumbleBee Bank, Eliza Reidy, James O'Donoghue, Ciara O'Flynn, Mary Kate Fehin and Edel O'Flynn.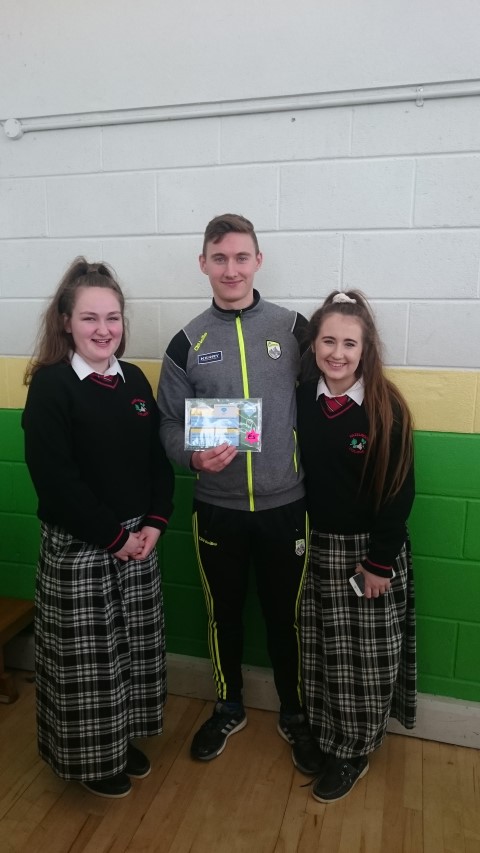 James O'Donoghue (centre) with Mary Kate Fehin (left) and Eliza Reidy (right) with the product they created as part of their Transition Year Programme company, which recently was involved with Market Day in Hazelwood College.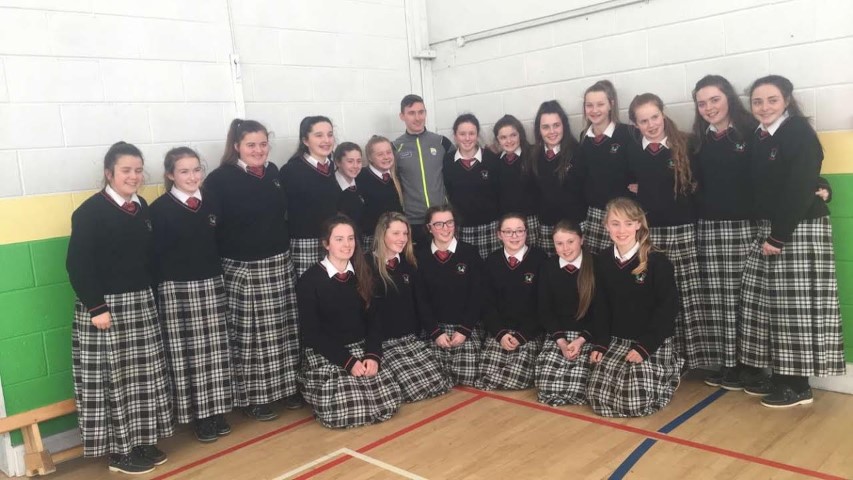 James O'Donoghue (back row, centre) is pictured with members of the Hazelwood College Junior Ladies' Football team.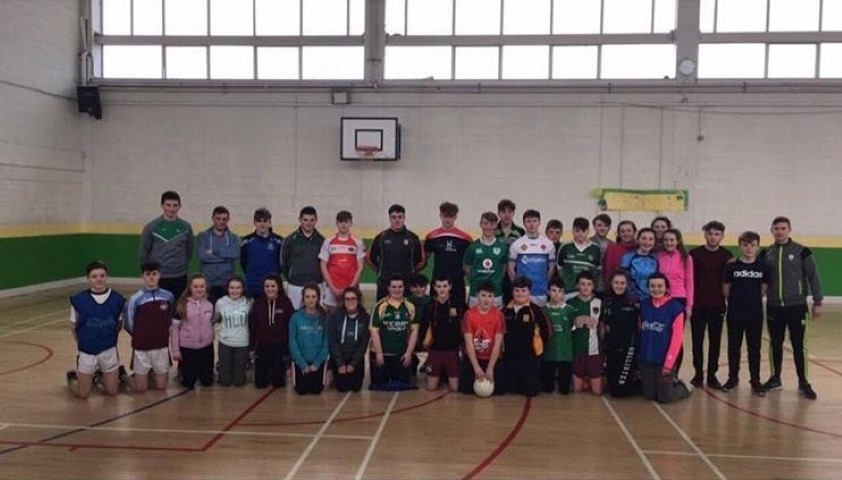 James O'Donoghue (back row, centre) is pictured with Hazelwood College students at the start of the training session he held in the course of his recent visit.