Hazelwood College is happy to announce the next phase of expansion at the school will commence construction this coming week on Monday 3rd of October.
Pictured at the recent signing of contracts in the school are top row (l-r) Sean Twomey, Kevin Nolan, Shane Leyden, Kim Jacobsen, Brian Morrissey, Front (l-r) Elizabeth Dolan, Brendan Burke, Tom O'Connor, Eamon Murphy, David Leyden and Chris Casey.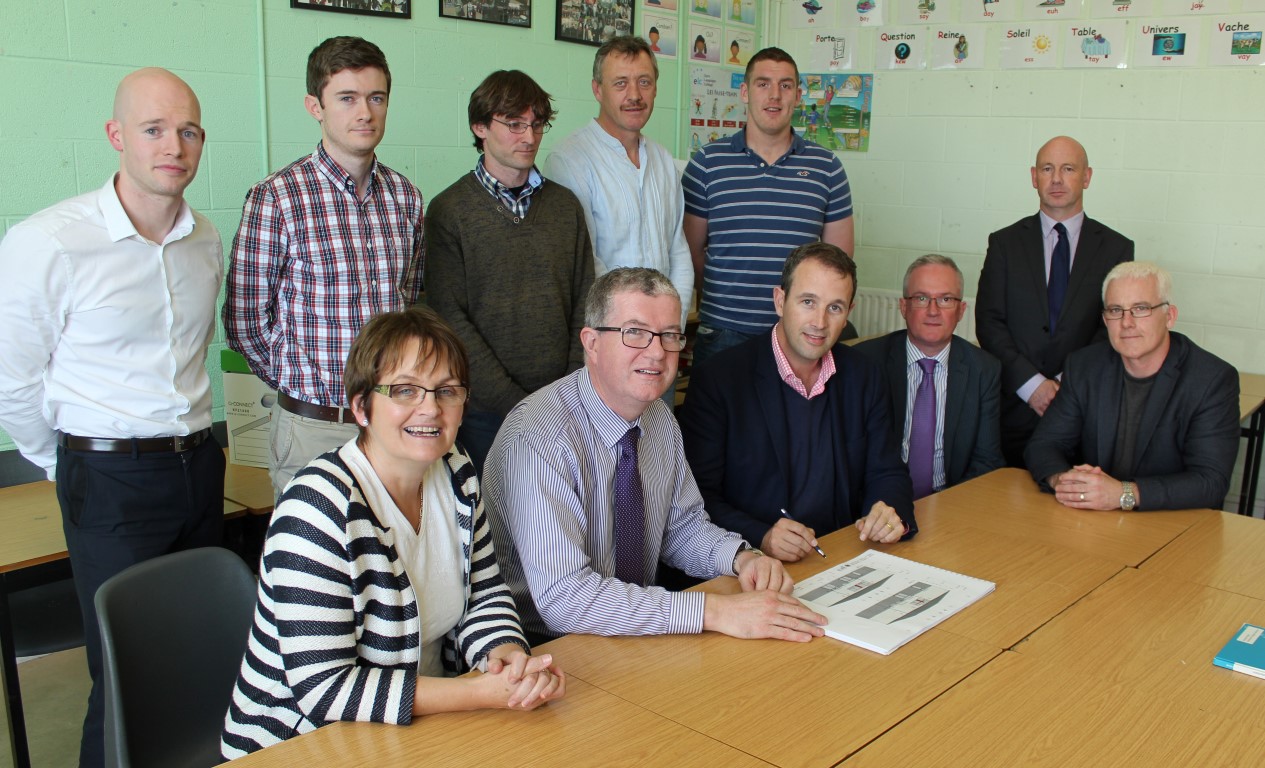 Those present represented the Main Contractor, Conack Construction, Architects Leydan Hassett and Associates, and Limerick and Clare Education and Training Board.