Hazelwood College 6-9
Scoil Pol 2-1
This opening round game, played in Kilfinnane Friday morning was much more competitive than the final scoreline suggests. The victory was built on a very strong defensive display. Jack Shanaghan, Pat Curtin and Eoghan O' Gorman were well on top in the central positions. Hazelwood were on the scoreboard early with points from Eamon Carmody and Darragh Reidy. Adam Cotter scored an opportunist goal before the home team answered back with a goal of their own. We responded well and stretched our advantage with goals from Shane O' Riordan, Eamon Carmody and Adam Cotter.
The quality of the game improved hugely in the second half and the defenders were at their very best to withstand several promising attacks from Kilfinnane. Hazelwood found the scores easier to come by with further goals From Stephen O' Flynn and Eamon Carmody. Edward probably had the best score of the game with a point from long range.
Hazelwood College 9-9
Colaiste Na Trocaire 2-5
Hazelwood maintained their unbeaten start to the season with a fairly comfortable victory over Rathkeale in Dromcollogher Tuesday morning. With a much-changed team from the previous game, Hazelwood took a while to get into their stride. However the Rathkeale defence was coming under pressure and conceded goals from Eamon Carmody(2) Kenny Lynch and Lee Foley. We also had points from Thomas Curran, David Boyce and Kenny Lynch. Rathkeale dominated the latter stages of the first half, scoring a goal and threatened to score another couple only to be thwarted with some excellent goalkeeping from Mark Kelly.
Hazelwood dominated the second half and found the net with regular frequency. Ciaran O' Sullivan (3), Stephen O' Flynn and Brendan Harding were on the end of some great moves. David Boyce kicked a superb point from 40 yards in between times.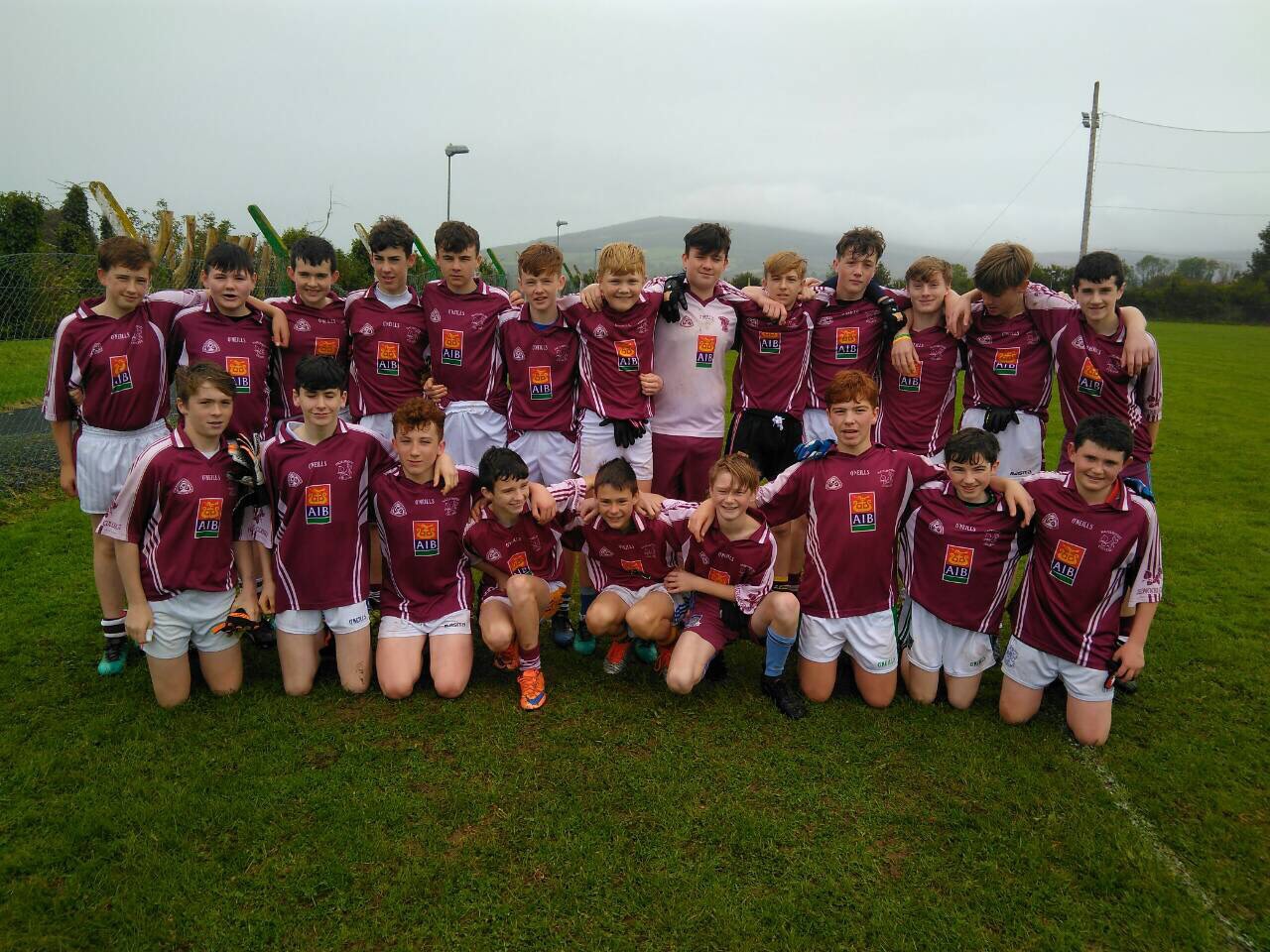 Panel: Mark Kelly, Eoghan O'Gorman, Pat Curtin, Jamie Reidy, Darren Fehan, Jack Shanaghan, Lee Foley, Stephen Long, Edward Brennan, Kenny Lynch, Eamon Carmody, Jack Condon, Stephen O' Flynn, Ciaran O' Sullivan, Thomas Curran, David Boyce, Oliver O' Dell, Darren Reidy, Adam Cotter, Ryan Reidy, Thomas Sheahan, Cian Nash, Kevin Normoyle, Brendan Harding, Mark Buckley, Robert McCarthy, Sean Scanlan, Shane O' Riordan, David O' Riordan, Eamon O' Kelly, Seamus O' Donnell, Conor Heenan