Hugh congratulations to Noelle Lenihan on her excellent bronze medal performance in tonight's Paralympic Discus Final.
Her best attempt was her opening throw which reached a mark of 31.71 metres, enough for third place. That in itself was a Paralympic record at that point of the competition. Noelle then saw China's Mi Na break the world record that the Noelle had set in June 2016 in Lausanne. Na won with a record throw of 37.60 metres, which like Noelle's best throw, was also her first of the night. Silver went to Shirlene Coelho of Brazil.
Our best wishes and congratulations to Noelle and all her family on their success.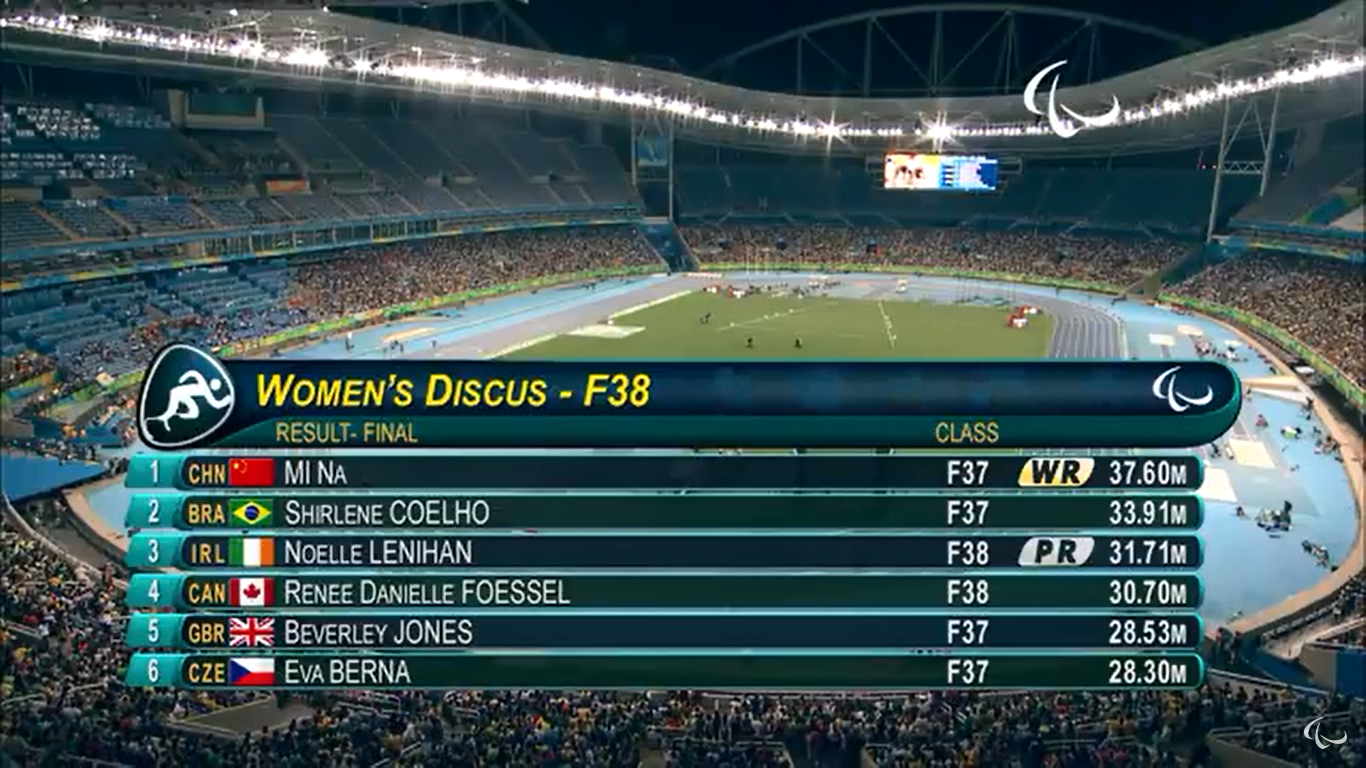 "Throw me to the wolves and I'll return leading the pack."
…More to follow…