This years annual school musical will take place on the Friday 12th & Saturday 13th January 2018. The concert will commence each night at 7.30p.m.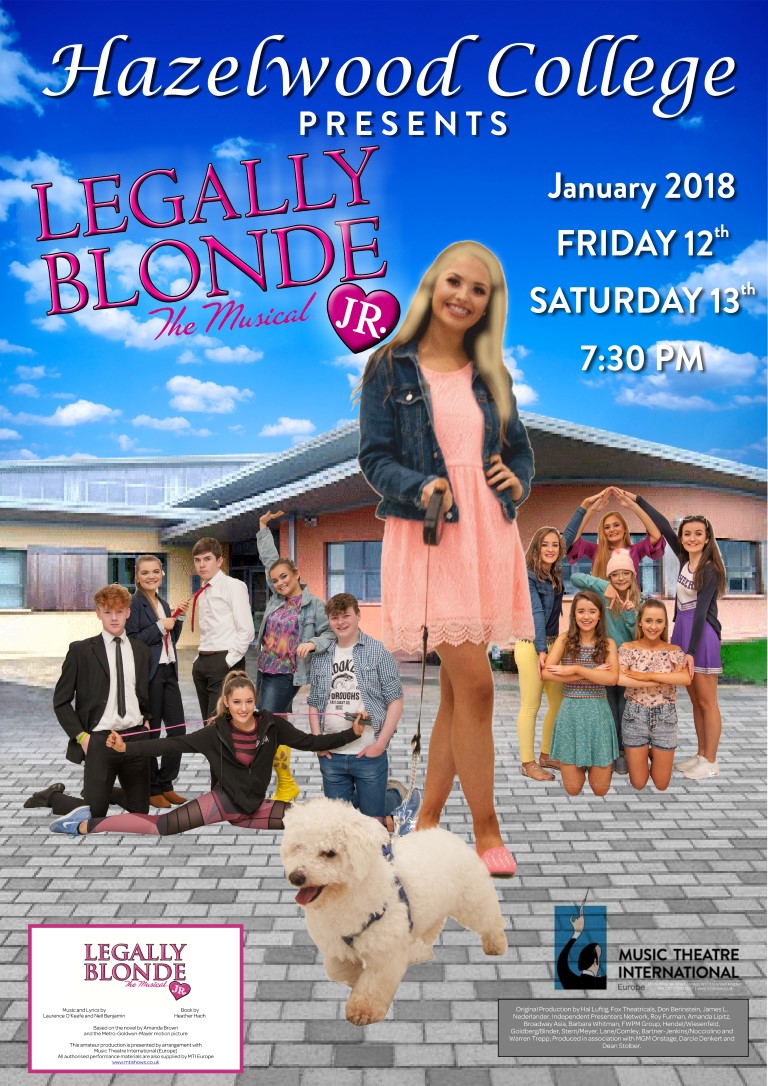 Tickets on Sale from school reception from Monday 8th January 2018.
Ticket prices are as before, €10 for adults €5 for Children/OAP's.
This years musical 'Legally Blonde Jnr' is from the Broadway and Hollywood hit musical/movie which was inspired by the Amanda Brown novel of the same name.
In a departure from previous years the annual Variety Show will take place at a later date.