Hazelwood Junior Cycle Science students Tara O'Brien (left) and Lauren Moran (right) who came third in the Competition for their project on Migraine Awareness in recent Regional Sci-Fest Final.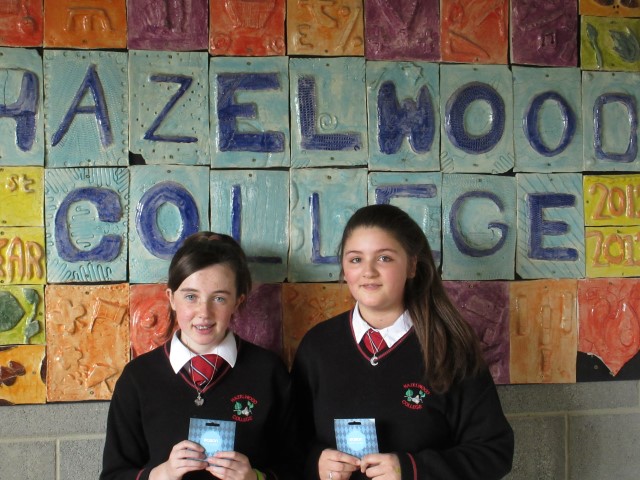 Ruairí Hannigan (left) and Ronan O'Connor (right), Hazelwood College Junior Cycle Science students are pictured after winning the Irish Science Teachers Association Award for their Scifest Project, which was an investigation into the production of Selenium enriched dairy products with commercial potential. The group project by Ruairí, Ronan and Liam Power, (absent from picture) also won second place in the Junior Life Sciences Competition.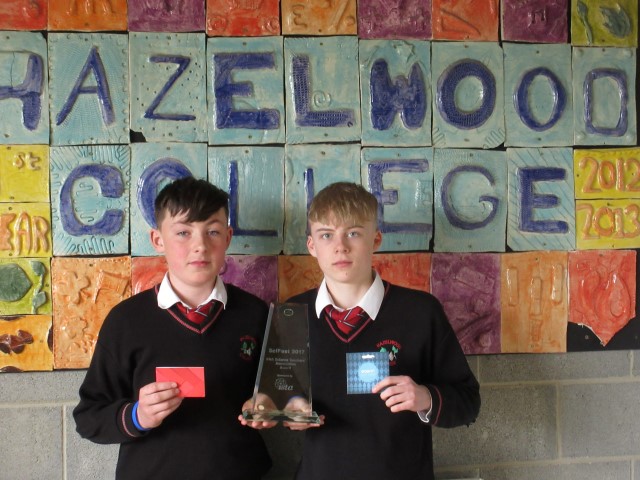 Transition Year Science students form Hazelwood College, Ava Mullane (left) and Mary Kate Fehin (right) are pictured with their award for 'Best Project in Behavioural Science' for their project 'Accents: The Unspoken About Prejudice'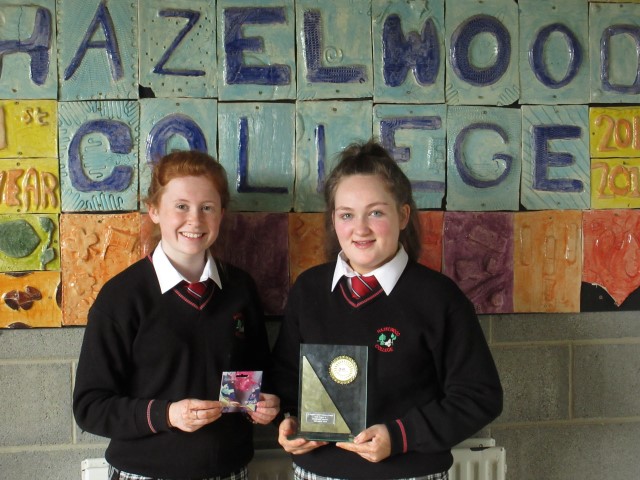 Hazelwood College students Jamie Hennessy, Sean O'Connor and David Noonan are pictured with their award for Best Project in Waste Prevention and Source Efficiency Competition for their project 'Poo Power: An Investigation into the Use of Different Manure to Determine which Produces the Highest Energy Content.