Hazelwood College owns and operates two buses, a 24 seat mini bus and a wheelchair accessible 40 seater bus. These buses are used in the morning and evenings to provide access to the college for students not provided for by Bus Eireann.
The buses are also used to transport teams, classes and other groups to extra curricular activities off campus.
The exact routes serviced by our own buses vary each year depending on the required pick up points, more details can be accessed through the school office or via our Mr Grant, our in-school Transport Officer
Students who require transport may either
(a) travel on buses provide by Bus Eireann
(b) travel on Hazelwood College buses
If you intend travelling on a Hazelwood College bus please contact the school directly.
Some of the areas serviced by the private school bus include:
Ballyagran,
Ballinruane,
Castlemahon,
Castletown,
Dromina,
Feenagh,
Feohanagh,
Kilmeedy,
Kilmurray,
Freemount,
Liscarroll,
Newtownshandrom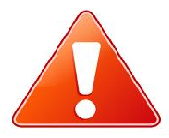 Status Red Weather Warning:
In line with Bus Eireann policy for school transport all services provided by Hazewlood College both our Private Buses and state funded Bus Eireann buses will be cancelled if a Status Red warning is announced for all or part of a given day. More information about these events can be read …here…